This page of the Teal website contains much info transferred from Page 1 to make room there
33 YEARS AGO
Ian Foster (the founder of Teal Cars – driver) takes Dave Wilson for a demonstration high-speed circuit at Knockhill in 1985; despite being terrified, Dave relates that he was so delighted by the Teal Type 35's looks and performance that he decided to buy one anyway…
The Teal Owners' Club, founded four years after the first Teals were built, celebrates it's 30th Anniversary this year.
*****
HOW MANY TEALS?
At David Wards: I count four, unless there are any more outside in the yard…. David's deep knowledge of Teals, mechanical and electrical skill and expert service have become an integral part of the happy Teal story…
*****
Grandchild helps the aged
Mika gives the MG a good sluice down – she enjoyed it and so did I…
*****
A QUESTING MIND (AND TEAL)
One page from the end of this website you will find 'Captain Sensible's Teal Talk', a distillation of Teal wisdom from the golden pen and original mind of long-term Tealer Glen Ibbotson. A new chapter has just been added for your further amusement and inspiration. Be aware though that nothing can adequately prepare you for the imaginative ramblings and incisive insights of the Yorkshireman who has been called, among many other things, 'The Teal Philosopher'.
Glen (the happy dreamer) and Maggie, the philosophic wife, ride out
(See one page from the end of this website)
*****
DO YOU ENJOY LOOKING AT CLASSIC CARS ?
'Yes, of course I do, otherwise I wouldn't be on this website' is probably your reply. There's a splendid website packed with classic car photos, and in particularly Bugattis at this location:
http://thegegeblog.canalblog.com
It's French (GégéBlog) and full of beautiful machines. So next time it's raining and you have a spare hour do have a look; you're unlikely to be disappointed….
******
TEALERS TRUE
Phil and Neil chat animatedly on Spider Run 2 in Cartmel, Cumbria.
(Note that Neil, another true Yorkshireman, is wearing his Spider Run 1 Shirt seven years later )
****
Teal Owners' Club Chairman and Club Secretary compare sizes.
(Dyrham Park, Nr Bath, Spider Run 2)
*****
ARRIVAL
Dot and Phil arrive – Summer 2014 – a happy run
Thanks to Tealers John King and Wendy for the photos …
*****
EQUINOX QUIZ
At The Royal Norfolk and Suffolk Yacht Club
But can you identify the first names of these four Tealers from this overhead view of their Teals?
Answers on the Discussion Page, please…. oh, and don't forget the clocks on Sunday 25th…
QUIZ UPDATE : We've had an email from a Tealer who knows the correct answers, but feels it wouldn't be right for him to take part. Why not? Because he took the photo shown above out of his hotel bedroom window, and one of the Teals is his…Fair enough – thanks, David.
****
*****
STRAWS IN THE WIND…
Three Teals are on the move: the handsome and unique Teal Type 44 (TOW No 25) is heading to the West Country to the home of a distinguished Tealer and former Chairman of the Teal Owners' Club – we're delighted for you, Cliff and Jan; Teal/Worsley No 2 (TOW No 153) has been purchased, will undergo a mechanical review and overhaul at Tealer David Ward's garage, before heading south, possibly to France; and the lovely Type 35 four-seater Hirondelle (TOW No 13 ) is heading to Germany…..
*****
David's glorious Teal Type 59 (Home Counties)
Now safely back home (22/03/18) with David after a thorough overhaul by David Ward; son George was involved with the pickup from Mr Ward's special Teal Garage, using the other family Teal, the delightful Cream Cracker
One of the finest Teal Type 35Bs, here in Wiltshire but London-based
Tokyo Teal Type 59
E-Type? What E-Type? (Scotland)
When a girl's a bit tired from the journey, she needs a little nap; interesting leg-restraint garters for this Bugatti pilot, a bit like those worn by ejector-seat aircrew…. the grapes are a nice touch, aren't they?
****
Of course, those in the Teal world are not averse to the odd nap at pit-stops en route. Some of the rallys (to Wales, Yorkshire, the Lakes and Borders, for instance, or the Spider Runs) may start off at 8.30 or 9am, and with the odd break may only be reaching the hotel many miles later at about 6pm, for shower, drink and dinner…. so a litle refreshing siesta after lunch might be wise. Indeed, our splendid Club Secretary, at that time Colin Andrews, on Spider Run 1 set us the example:
Our own Teal Sleeping Beauty. Colin was the driving force behind the Spider Run 1 (eight legs) from Land's End to John O'Groats, as he has been with so many other happy Teal Trips – thanks you, Colin – and Puddle Jumper.
***** 
THE WORSLEY
Most Tealers will know that the very first Teals were made by Ian Foster near Manchester in 1983/84, and that they were called Worsleys. Above is Ian's first hand-drawn poster advertising the creation of the 'Worsley Bugatti ' (thanks for this image to Maggie Foster, who still has the original poster in her kitchen in the Lake District). This is a 1983 Worsley:
In fact it's the second Worsley ever made:
As we can see from the dashboard plate, this is chassis number 10002
And the Worsley badge? It looked like this:
But why was the car called a Worsley in the first place? And how many were made in GRP with 1300cc British Leyland engines? And what caused Ian to change the name to Teal? All is revealed on Pages 2 and 4 of this website, where we look at the history of Teal cars over the past 35 years ….
This car is a true early classic of the Marque.
*****
Sharon enjoys a typical Teal lunch side-saddle in David's DNA (aka Dolly)
Sheila also riding side-saddle at Robin Hood's Bay on the Teal Triangle Run, with Ron beyond…
*****
Ron and Sheila's fine Teal Type 35 four-seater Hirondelle (TOW No 13) has now been sold (February 2018) . We send this lovely couple, our senior Tealers, all good wishes for the future; they have promised to keep in touch as they have made good friends and had splendid times on very many Teal runs, as we have had with them…
THE ROAD TO HEAVEN
'All Good Tealers Go to Heaven' says Angelo: certainly he and Antonio are on their way, following the lead of David and Sharon ahead…. a lovely image – thanks Antonio.
*****
HAS SPRING SPRUNG WITH YOU?
****
WHERE IS THE ATLANTIC?
A dozen or more years ago Ted Riley commissioned the building of an ATLANTIC TYPE 57 COUPÉ, the chassis to be built by Bob Jones with bodywork by Dicky Dawes. The resulting attractive-looking car, with clear echoes of the Bugatti Type 57 Atlantique, was fitted with original Marshall headlights, a Triumph 6C/2500cc engine and art-deco type dashboard and steering wheel…
The Atlantic Type 57 (with Teal origins) is dark green in colour and was put up for sale in April 2008 by Ted Riley as new and unused with new MOT and tax exempt. Offers over £15,000 were invited. This unusual Atlantic in the Grand Tourer tradition was later offered for £22,500. It is certainly a striking design, and it would be interesting to hear how she handles from someone who has driven her.
Do you know where she is? Any help would be much appreciated – replies on the Discussion Forum page, please…
Update 16th Feb 18: David W. has determined by use of the Government website that the Atlantic Type 57 Coupe has not been taxed or MOTd since 2012/2013. Has she therefore gone abroad? All info welcome. Thanks. Oh, and the website indicates that the Atlantic has two litres under the bonnet…
Below: 1936 Bugatti Type 57 Atlantique…
…voted by many classic car enthusiasts at numerous shows 'the most beautiful car in the world'. Agreed?
****
Original Bugatti Type 49 being re-framed and re-bodied by Teal Cars owner Bob Jones at the Atlantic Business Centre, Altrincham, Greater Manchester circa 1990. Teal Type 59 on trade plates top right. Cousins?
(photos: Bob Jones – thanks)
***
Chester Teals
****
HAVE YOU GOT YOURS YET?
Happy Valentine's Day, Teal lovers….
***
TEALER DIFFICULT QUIZ
(as opposed to difficult Tealer quiz – could be misinterpreted)
Question 1: Please name the five Tealers in the photo above.
Question 2: What is the registration number of the Teal?
Question 3: Where was this photo taken?
Question 4: When was this photo taken?
Question 5: Are Tealers a) Fun-loving extroverts ?
b) Anoraks?
c) A bit of each?
Answers on the Discussion Forum 2018 Page, please …
******
A wave of Tealers. But wait a minute, isn't someone missing, as Colin is gently pointing out…?
ah, there she is….
Maggie sensibly in focus
*****
HELP, PLEASE
Do you know this Teal? (It's now designated Teal of the Week No 155). Tealer David Ward has a copy of a 1990 magazine called YOUR CLASSICS in which it is featured, but neither he nor I are familiar with this Teal. Some early Teal Club members may recall seeing it, perhaps, and may remember who the owner was, and where it went to….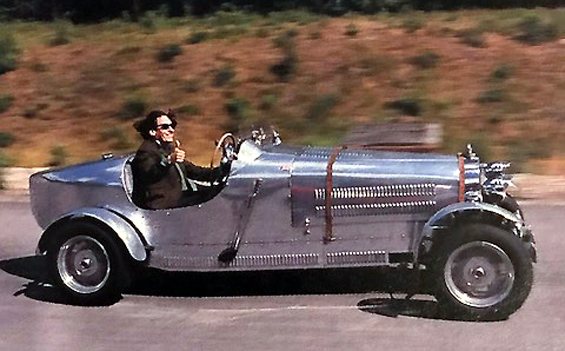 Do you know that registration number CKH 850T? It isn't registered anymore, but is she now under a new plate? And what's that mascot on the dummy radiator filler in picture one? Do you recognise those unusual hooded headlights? Could she be on the Continent? Has David discovered a new Teal of the Week for our records?
Any answers would be much appreciated on the Teal Discussion Forum page of this website, or direct to brncrook@aol.com. Thanks, Tealers.
THIS TEAL HAS NOW BEEN DESIGNATED AS
TEAL OF THE WEEK No 155
***
PLEASE NOTE: Many items, photos and news, have been moved from this page recently and may be viewed on the TEAL NEWS 16 page of this website (see index left). Thanks.
WHAT'S IN A NAME ?
Shakespeare rightly tells us that a rose would smell as sweet by any other name. But would your Teal if it was called something else? Come to that, what DOES your Teal smell of? Old leather? Warm Oil? Hob Nob biscuits? Wet tonneau? Sweet smells to Tealers all…
Many more Teal names to come, names like Phoenix, Spirit of Malvern, Pur Sang and Isadora, for instance… and there's another Teal Red Baron, sold in Southern Germany (Teal of the Week No 91).
Angelo's Pur Sang
Rob's Isadora – picture not too sharp – if you have a better one, please send to brncrook@aol.com, Rob. Thanks!
**************************************
NOW SOLD – FEB 2018
FINE TEAL FOR SALE
Ron and Sheila Stamp have decided, with great reluctance, to sell their beloved Teal Tourer. After many happy years with this fabulous car and enjoying so many great experiences and friendships through the Teal Owners Club, their Teal Tourer is now for sale.
Teal Tourer 4 Seater.
Aluminium body with stainless steel fixings and high quality finish in British Racing Green.
18″ Spoked wheels including spare and chassis
wax-oiled from new.
Triumph 2 litre 6 cylinder Twin carb engine with unleaded cylinder head and 4-speed gearbox with overdrive.
Leather seats and double duck hood with side screens and a full tonneau cover.
This Teal was built and first registered in 1993 by Ron Stamp and owned by him since. It has an MOT until August 2018.
£23,500
SOLD – FEB 2018
or email Teal Club SecretaryAndy on
andydutton66@googlemail.com
*****
BUGATTI TYPE 35 TRIBUTE? OR TEAL TYPE 35
Tealers may have noticed that our favourite cars are now being called Bugatti Type 35 Tributes on certain websites. here's an example:
http://www.classicandsportscar.com/classifieds/classic-cars/bugatti/type-35/bugatti-type-35/8090413
and a photo:
Regulars on this website know that this is a Teal Type 35. They may be surprised at the date it is claimed to be made (one shouldn't mistake the date of the donor car's registration) and they know roughly what it's worth. The asking price is £64,500.
*****
UNIQUE TEAL GRAND TOURER FOR SALE
FOR SALE : a piece of Teal history, one-off four-seater two-door
tourer. Built for Teal factory engineer/chassis builder Peter Farrell by himself and Teal Cars owner the venerable Bob Jones, it is really 15 inches too long for my garage, and must go. See Teal of the Week No 64 on this website for details of this impressive, historic and unique Teal. More photos there and below…

Complete engine rebuild roughly 3000 miles ago by Teal expert David Ward, the Egham Wizard, now effectively an 1800 twin carb MG.

Comes with hood, tonneau and side screens, ready for anything the
British climate has to offer. Can be viewed in Hertfordshire.

Price guide £22000.00 phone 01923441152 or email david.brown@lovatts.me
She's a stylish beauty, and a genuine slice of Teal history; nicknamed in the Club 'The Cream Cracker' or 'Jacob', here she is with her creators, Peter Farrell (left) and Bob Jones (centre) with Ian Foster. – Ed.
**********************
**********

***
TEAL 35 FOR SALE
Total Head Turners of Essex have an early Teal Type 35 Boat-tail for sale ….1800cc MG twin carb motor.