Congratulations to Jean and Rupert Quested who completed the full distance in 2007, and again in the other direction in 2014 –  in two different Teals.
SPIDER RUN 2
STOP PRESS: Neil Bridges has put a wonderful video on Youtube of eleven Teals leaving Dyrham Park on the Spider Run 2 – every kind of Teal Type 35 is represented and many colours – and do turn the volume up; thanks Neil, a terrific parade of fine Teals (and lovely Tealers…). Here's the link:
The Teal Spider Run 2 celebrates 30 years since the first Teals went on sale in 1984. The 8-legged Spider Run rally ran from John O'Groats to Land's End between 20 and 30 June 2014. Some 20 different Teals ( and 37 Tealers ) took part in the rally overall, with an average of about 10 Teals per leg, some leaving and some joining at each stage from JO'G – Cairngorms – Edinburgh- Lakes – York – Llangolen-Stroud/ Gloucester – Exeter – Land's End . Lots of photos are to come for this event, which will be fully covered in our Club magazine Teal Spiel.
It was fun; here are some  photos, not in order, with thanks to Neil Bridges, Neil Ramsay, John King and Wendy,  and to  David Ward…
The start – John O' Groats – with Neil and Vicki Ramsay leading the way for the first three legs through Scotland to the Lakes in their classic Teal Type 35 boat-tail 'Vital Spark'.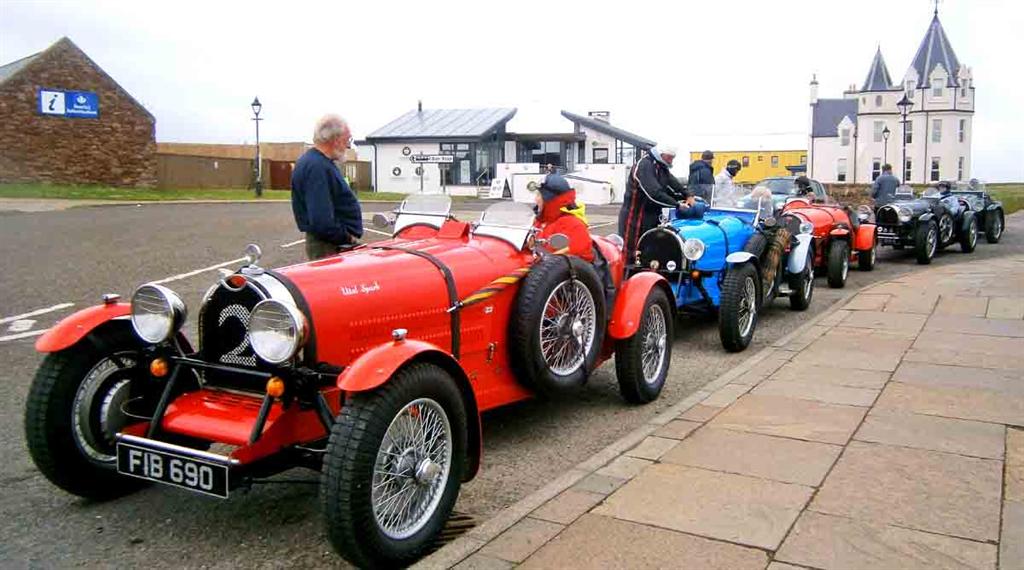 Forth Rail Bridge
Phil above, Cartmel, Cumbria below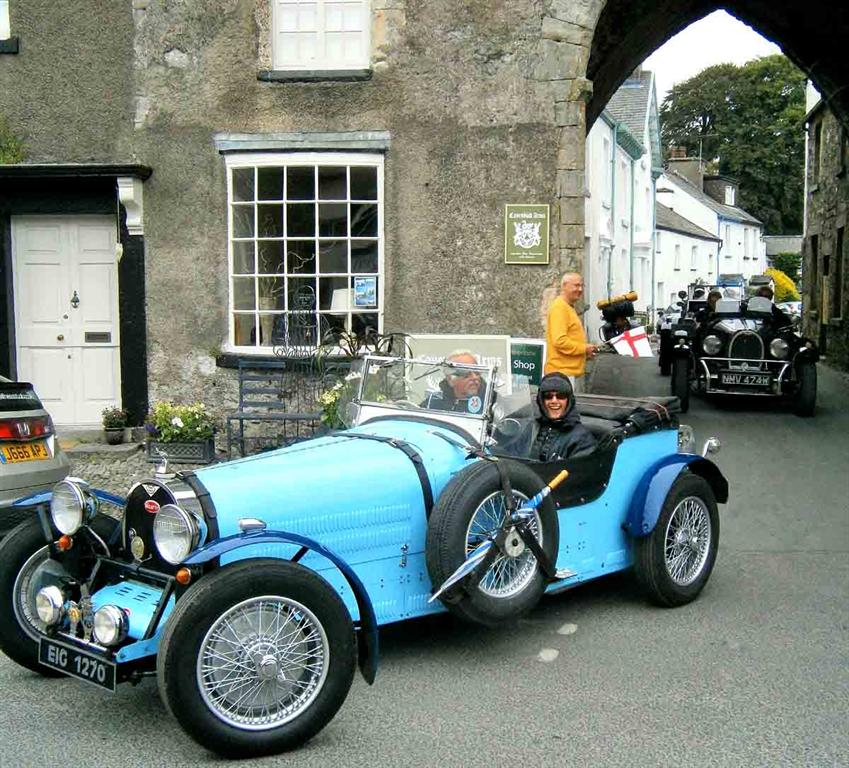 York Tealers…
Cartmel Tealers
Berrington Hall, Shropshire
Tommy Gunz Teal foreground
Teal Meals
Haynes Car Museum
 David Ward Enjoys the trip
Dartmoor
Jeff and Mary Turner's splendid 6C/2500 Teal Type 35
Jeff and Mary
Bob Mills, Red Baron, Charlestown
Bob Mills, recovering from helpful push start
David Ward's fine Teal DNA, also in Holland in May
John, Wendy, Phil and Jean
Cornish Peter's lovely and unique Teal Type 35 4-seater
St Michael's Mount with Teals
Glen, Bob, Brian – and Violet
Below:   John  enjoys  arriving at Land's End in his  beautiful silver Teal
The Spirit of Tealing:  John and Wendy at Land's End  in their dramatic  Teal Type 35 two-seater; thanks Wendy for some very fine photos of your trip down, many of which are in this piece, and will also appear in our special edition of the Teal Magazine 'Teal Spiel', which is due out on September 15th, with many articles on Spider Run 2….
Eleven Teals at Land's End – congratulations to the five Tealers who came all the way from Scotland – Dot and Phil, Bob, and Jean and Rupert (who also went all the way in 2007 – in the opposite direction…) and John and Wendy in several cars – but what a finish!
***